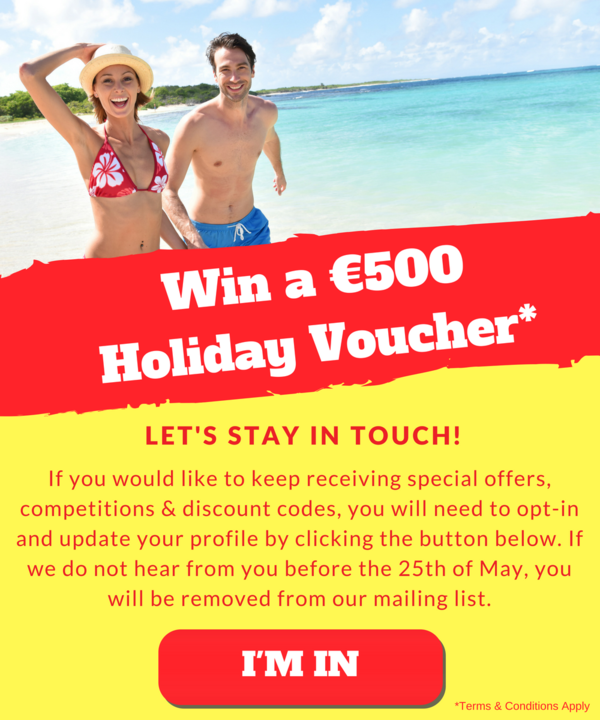 We're changing how we communicate with you! On May 25th new laws are coming in about personal data which means more rights and choices for you over how brands use your data. From this date we will no longer be able to retain your information without your consent. So, now is the time to have your say about whether you're still happy receiving amazing holiday deals from us via email.
Here at AbbeyTravel we're taking GDPR very seriously and are focused on protecting your personal data.  We'll always treat your personal details with the utmost care and respect. Read our Privacy Policy here. T&Cs for the €500 Holiday Voucher Competition can be found here.
Abbey Travel , 43-45 Middle Abbey Streel, Dublin 1, Tel 01 804 7100 email: deals@abbeytravel.ie
Branches in Swords 01 840 3766 • Naas 045 897 756 • Killarney 064 663 5166

Abbey Travel is licensed by the Commission for Aviation Regulation, Licence No. TA 0054


Copyright © 2018 Abbey Travel.